2018 Summer Folk Music Workshops
June 4th - 15th - Spanish Fork
Angelus Theatre
165 N. Main, Spanish Fork UT


• 9:00 am Beginning Class
• 10:00 am* Master Class
*Wed classes will be held @ 8AM)


June 18th-  29th - Provo
The Great Salt Lake Guitar Co.
362 W. Center Provo UT

• 10:30 am Beginning Class
• 11:30 am Master Class

*Performance @ Provo's Freedom Festival


July 9th - 20st - Mapleton 

Mapleton Parks & Recreation Event
Hobble Creek Elementary School
1145 E. 1200 N. Mapleton UT
​
• 9:00 am Beginning Class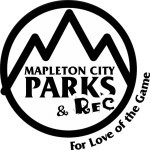 Students will learn 1-2 songs as a class and perform together in the recital.

Class time: 1 hour per day (Mon-Fri) for two weeks with a recital at the end of the last week.

Tuition & Materials: $75

includes 10 hours of instruction, a performance, sheet music and a t-shirt. 
*Multi-workshop discount available 

Students must provide and be responsible for their own instruments, including, but not limited to: Fiddle/Violin, Guitar, Mandolin, Banjo, Bass (guitar or upright), Viola, Cello, Ukulele, Baritone, Ukulele, and Mountain Dulcimer.

Singing is encouraged but not required.

Practice time outside of class is encouraged

Beginning Folk & Bluegrass Ensemble

With little or no experience you can learn to
play and be part of a bluegrass band!
Students will learn basic chords, rhythm and 
accompaniment, solos, timing and some theory
as required to successfully perform together at
Master Class Folk & Bluegrass Ensemble

Our master class individually caters to each student's skill level and experience. It will accomodate those who are generally comfortable reading music/tablature and know basic chords as well as students who are proficient with their instrument and have experience following music and playing separate parts on their own. We will be learning fun, lively songs as a group as well as doing high-energy small ensemble work to challenge even our most experienced students. This is a great way to meet other local musicians and gain experience in a real bluegrass band!

Registration
2019 Dates will post early next year.